Our Clients are the best endorsers of our work.
Our presence in more than 145 countries.
Nowadays ALDENA antenna systems are in operation all over the world and EMLAB software is used worldwide by Broadcasting operators, System integrators, Supervisory Authorities, University and research centres. Partners specialised in distributing our products receive constant assistance to allow them to offer highly professional services and long-lasting solutions to final users.
You can navigate the following Map to discover where we are present in the World.
A
Afghanistan
Albania
Algeria
Andorra
Angola
Argentina
Aruba
Australia
Austria
Azerbaijan
B
Bangladesh
Belarus
Belgium
Belize
Benin
Bolivia
Bosnia and Herzegovina
Brazil
Bulgaria
Burkina Faso
C
Cambodia
Cameroon
Canada
Cape Verde
Central African Republic
Chad
Chile
China
Colombia
Congo
Costa Rica
Croatia
Cuba
Cyprus
Czech Republic
D E F
Denmark
Ecuador
El Salvador
Equatorial Guinea
Estonia
Fiji
Finland
France
G
Gabon
Germany
Ghana
Greece
Grenada
Guatemala
Guinea
Guinea-Bissau
Guyana
H
Haiti
Honduras
Hong Kong
Hungary
I
India
Indonesia
Iran
Iraq
Ireland
Israel
Italy
Ivory Coast
J K
Jamaica
Japan
Jordan
Kazakhstan
Kenya
Kosovo
Kuwait
Kyrgystan
L
Latvia
Lebanon
Libya
Liechtenstein
Lithuania
Luxembourg
M
Macedonia
Madagascar
Malawi
Malaysia
Mali
Malta
Mauritania
Mauritius
Mexico
Moldova
Montenegro
Morocco
Mozambique
N
Nepal
Netherlands
New Zealand
Niger
Nigeria
Norway
O P Q
Oman
Pakistan
Panama
Papua New Guinea
Paraguay
Peru
Philippines
Poland
Polinesia
Portugal
Puerto Rico
Qatar
R S
Romania
Russia
Rwanda
Santo Domingo
Saudi Arabia
Senegal
Serbia
Sierra Leone
Singapore
Slovakia
Slovenia
South Africa
South Korea
Spain
Sri Lanka
Sudan
Suriname
Sweden
Switzerland
Syria
T
Taiwan
Tanzania
Thailand
Togo
Trinidad and Tobago
Tunisia
Turkey
U
Uganda
UK
Ukaraine
United Arab Emirates
USA
V Y Z
Vatican City
Venezuela
Vietnam
Yemen
Zambia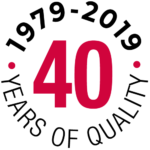 ALDENA: THE RELIABLE ANTENNAS
MORE THAN 40 YEARS OF QUALITY